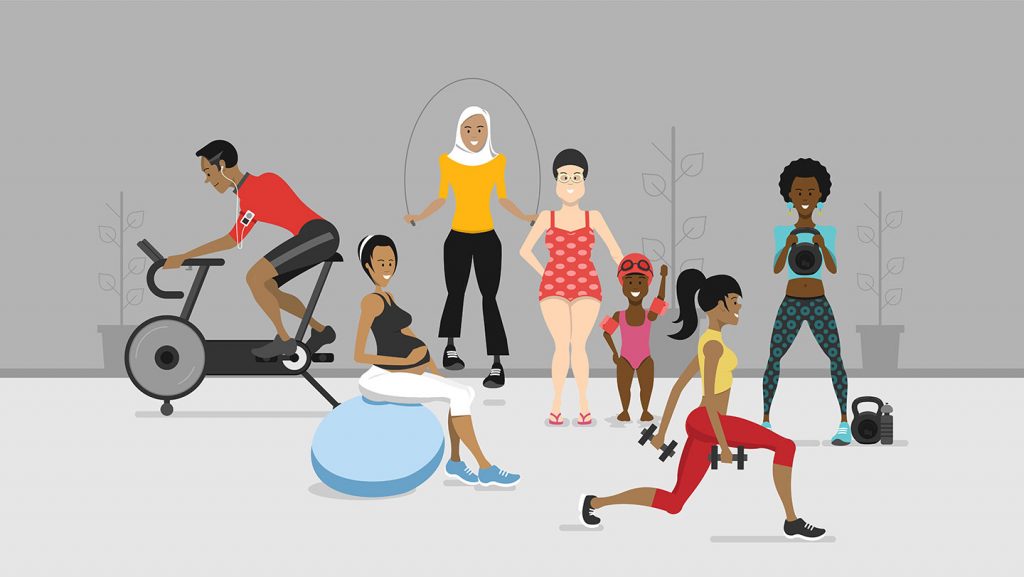 A heritage day celebrated the Virgin Active way
Project overview:
Heritage Day is celebrated on the 24th of September in South Africa. The country's leading international health club chain, Virgin Active, hired me to illustrate and animate a short heritage video. I developed the project based on the script and storyboard I was provided.
The concept involved showcasing the population in South Africa and how their gym members are equally diverse, as they join together to train and improve their health on a daily basis. Making every day "Heritage Day" at Virgin Active. The background colour palette was inspired by those found in the national flag.
More video projects you may like
DKMS – Sunflower Fund
Blood Stem Cell Donation Video
Future Climate For Africa
Climate Change Adaptation Video