Richard Branson Anatomy Poster
I was hired by Virgin Active to illustrate and design a poster, using an anatomical cross section of Richard Branson. To add whimsy and brand awareness to a typically clinical space, the interior designer, who was inspired by the sculptures of renowned artist Jason Freeny, commissioned this quirky illustration to be displayed in the biokineticist's consultation rooms situated in their health club.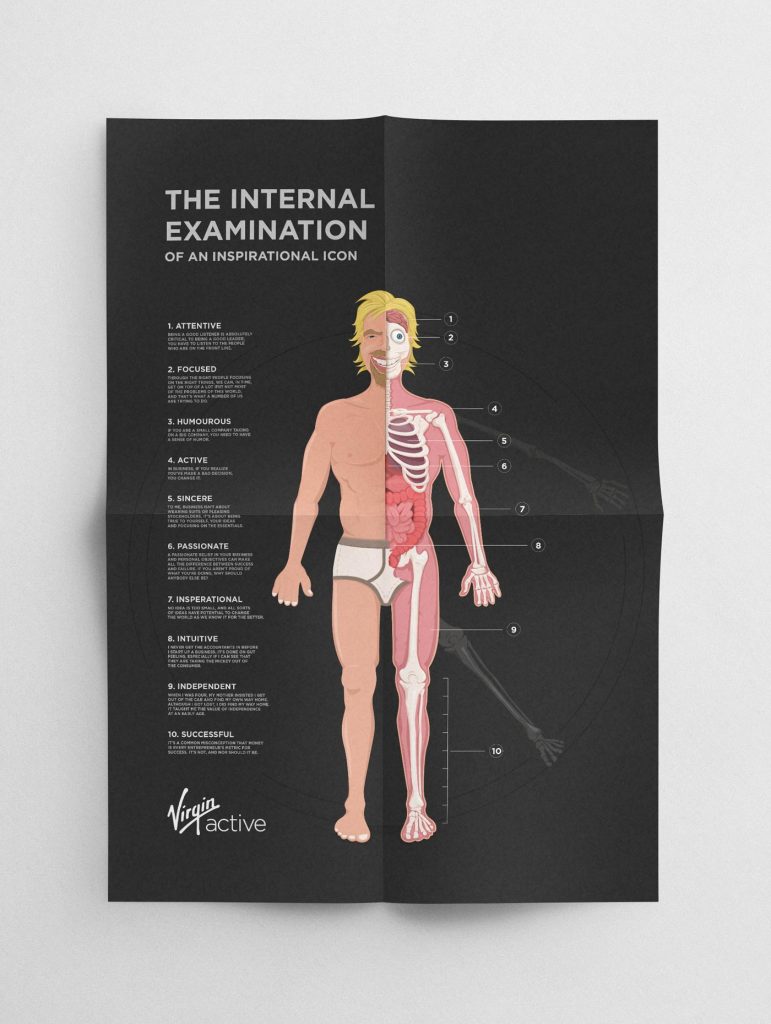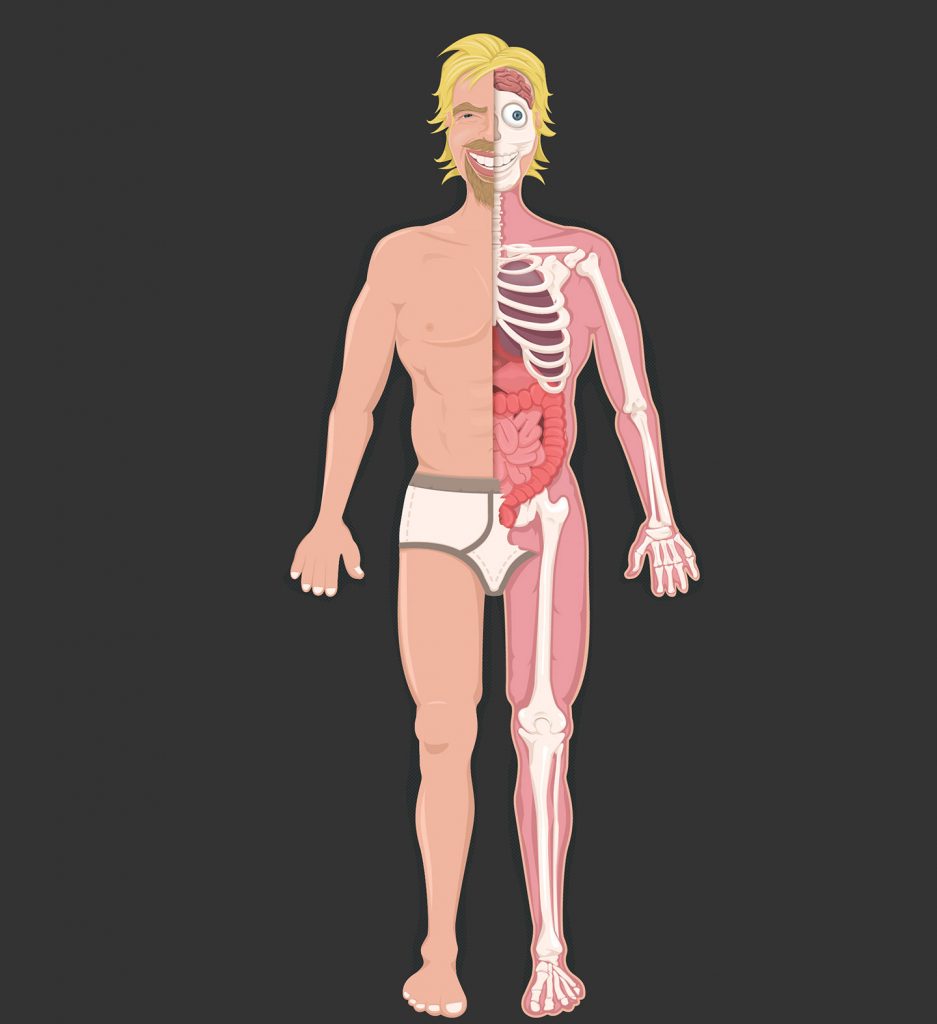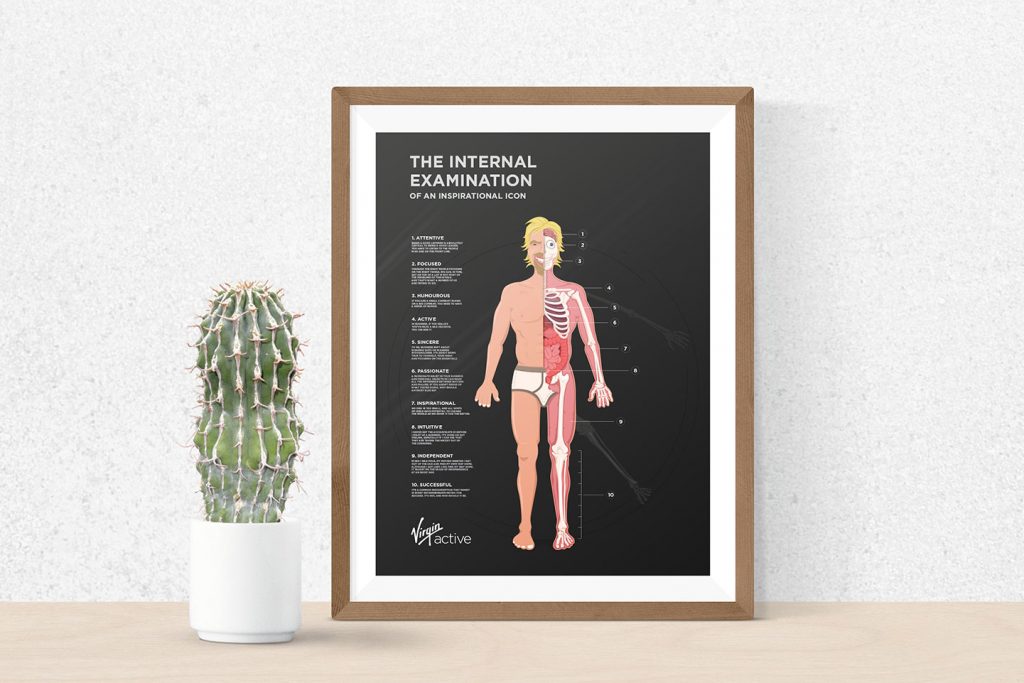 Go on, share it… You know you want to.